As social impact specialists pioneers in Ireland, we aim to share our extensive experience and knowledge with others and help to make a lasting positive impact in the community. We connect companies with charities & community groups who are aiming to make a difference and do good for all kinds of communities in need. Through our network, we help our business partners and Humanli Family direct resources for the greatest common benefit and we help to create partnerships that can flourish into the future.
What is Social Impact
Social impact is the effect our actions or inactions have on people's lives. 
A key aspect of understanding social impact is understanding that your actions or inactions can have a negative and positive impact on different people.   
Humanli specialises in the community pillar of Corporate Social Responsibility (CSR). We help businesses create a lasting positive ​impact​ on communities in need across Ireland through their CSR activities.
During an era where Social Impact has become an integral part of corporate business strategy, this can sometimes be a challenge for companies but Humanli is here to help!
Why it's important to understand your company's social impact
Understanding your company's social impact helps you and the people in your company see the real effect your activities have on the community. 
To understand the social impact your company has on the public, you need to manage and measure the outcomes of their actions on your stakeholders. Stakeholders are all of those who affect or are affected by your company's activities. By listening to your stakeholders, you can better adapt to their needs, connect further with the communities around you and develop better relationships with them. 
However, there is a possibility that a company's actions or inactions may also cause unintended, negative impacts to some stakeholders. Understanding your real social impact helps you to identify whether you need to stop, change or enhance your activities to ensure lasting positive effects on people's lives.
How Humanli can help your business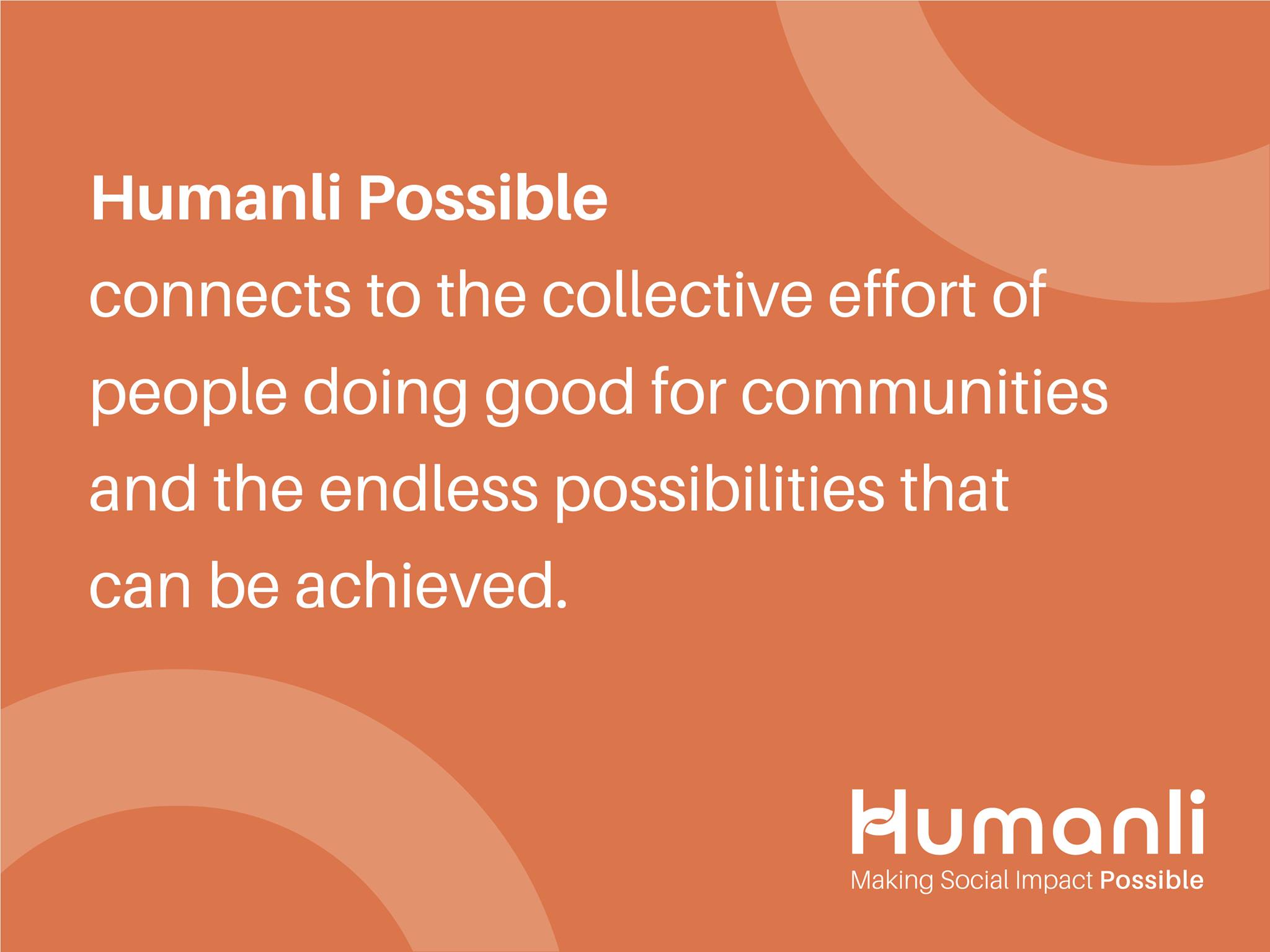 We help establish the ​goals ​of your company for real social impact. By ​listening​ to the ​voices​ of your business, we allow you to ​explore​ what matters and represents your brand. 
From here, we ​connect​ your business with charities and groups from our Humanli Family. These are organisations and charities aiming to make a difference and do good for all kinds of communities in need. There is a huge desire from corporate Ireland to give back to the communities they participate in and Humanli is here to help. With all the goodwill in the world sometimes the structure is not in place to do this work as efficiently as it could be done and that is the space where we can assist in a meaningful way.
To learn more about how we could help your company with social impact, get in touch here.