Website: www.clionas.ie
Tel: 061 331 333 / 1800 90 10 90
Email: [email protected]
Charity Number: CHY18127
Listen to the Podcast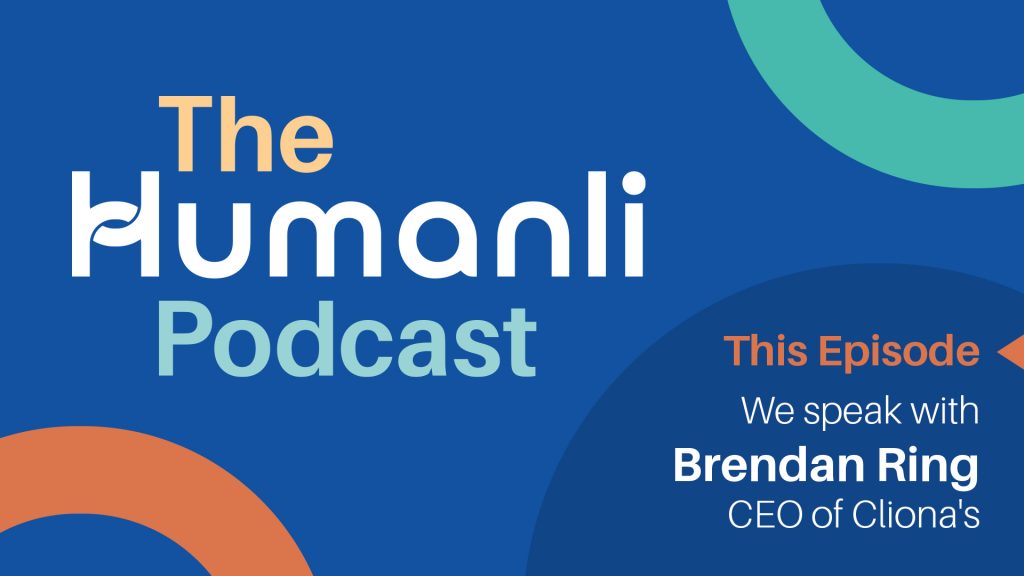 Their Story
It all began on the 6th of January 1991 when Cliona, our only daughter arrived into this world. As her parents we were thrilled (as all parents are at the birth of their child) we had a beautiful healthy baby as a sister to her brother Colm who was 3 years old at the time. We looked forward to raising our two healthy children and dreaming what their futures would hold for us all.
Cliona was growing up like any other child enjoying life as it should be. Cliona was an unbelievably lovable little lady with a fantastic character to suit – happy, funny and beautiful! Our dreams unfortunately came to a sudden stop on a sunny Sunday afternoon (November 1998) when we found ourselves sitting on Cliona's bed, who was by now 7 years old in the CUH Cork and hearing those words:
"I'm really sorry to say that your daughter Cliona has an inoperable brain tumour." – Consultant
As parents we will never forget that moment; it's like your whole world comes crashing down around you, this is not happening to us. Massive emotions of disbelief, anger, helplessness and unbelievable sense of terror. BUT we had to be strong for Cliona.
During the many years ahead we spent quite a lot of time visiting a number of hospitals throughout Ireland with Cliona as well as having to make numerous visits to Limerick and Cork. The most difficult were the journeys to Our Lady's Children's Hospital Crumlin for chemotherapy protocol which lasted 18 months. Sadly, at the very end of Cliona's life, we spent from August to December 2006 with her in CUH where she was in a coma for those 4 months.
After losing Cliona, which is one the hardest crosses that life can throw at you, we wanted to do something in memory of Cliona's short life. During those 8 years of our journey with Cliona's illness, we were struck by the massive costs associated with caring for a sick child particularly over long periods of time. We knew first-hand what it was like to have the emotional, mental, physical and spiritual burden of caring for Cliona but how on earth can parents cope with the massive day to day expense of caring for a loved one also?
Since Cliona's passing we now are determined to ensure that no family should have to face these massive costs and it's our mission to fight for these children and their parents.
We hope you will help us to help others who find themselves on that same harrowing journey as we did and support us to continue the work we do in Cliona's memory.
Terry & Brendan Ring
Founders of Cliona's
Our Vision
No family will suffer financially when caring for a seriously ill child.
Our Mission
To provide financial assistance for families of children with a life-limiting condition.
The Challenge 4000 children in Ireland with a life-limiting condition
At any one point, there are over 4,000 children in Ireland with a life-limiting condition with upwards of an additional 400 diagnosed each year. Cliona's wants to help as many of these families as possible.
€4,000,000 of assistance required every year
The costs for a single family in a year can be upwards of €10,000 for non-medical expenses. This equates to €200 per week or over €800 per month of extra costs for families.
400 new cases diagnosed annually
With 400 new cases annually this adds up to a potential €4,000,000 of assistance every year. There is a major FUNDING GAP to be bridged to help all of these families.
What the funding goes towards
As of January 2021, Cliona's have provided much-needed support to 856 families in urgent need across Ireland. Funds raised are not to be used to pay for the child's actual medical care; rather, donations are made to families for other "hidden" costs including accommodation, parking, petrol and other miscellaneous expenses incurred by families who must take sick children to hospitals or other medical facilities for frequent treatments.
How we raise funding
The Foundation receives no state funding and relies entirely on fundraising and events to generate the necessary funds.
Messages from some of the families Cliona's has supported
"Bills were the last things on our mind when our son was in hospital and we spent many weeks in the Ronald McDonald House. Thanks to Cliona's Foundation for saving our young family and on the day the cheque was received seeing tears turn to smiles was beautiful."
– Family from Limerick
"Your kindness has helped us so much. I was lucky to be on maternity leave during our baby's time in Crumlin but my husband did not work for the 7 weeks she was battling hard in the hospital. Money doesn't be long running low between parents accommodation, parking & food. At the time we didn't care about bills or anything but they keep coming no matter what's going on."
– Family from Clare
"You will never know how much it meant to us being in Crumlin 5 ½ months with our son. It was bad enough him being so sick, but all the added expenses of just trying to maintain our home too along with living in Dublin and even just trying to have money for travelling up and down and eating was near impossible. The cheque we received was a godsend and came at the right time for us as we were at breaking point."
– Family from Wexford
"You have no idea what this means to us; it will help us in a huge way. When our daughter got sick my husband had to give up his job as we have 3 other kids, all under 7. This money will help us so much in just our basic day to day life, the food shopping & the diesel costs to Dublin for appointments."
– Family from Sligo
"I just wanted to say thanks so much when I opened the check it actually made me cry. I was just so overwhelmed it means so much to have something in my pocket going away takes some of the pressure off. Ye are amazing ye will never know how much it means to us."
– Family from Cork
"I just wanted to send a quick email to say thank you for the recent financial support that you provided to our family. Our very special little man turns 4 years this coming June. We were told that we would have him for weeks. Our little man has life-threatening apnoeas & seizures, and so he needs round-the-clock observation. He is NEVER out of our sight. With your help, we were in a position to hire in some nursing hours, just to give us time to spend with his older (and somewhat emotionally neglected) brother. You cannot begin to imagine what this meant to our family, but especially for his brother. Thank you, from the bottom of our hearts."
– Family from Kildare